At this year's Golden Globe® Awards, Regina King was crowned Best Supporting Actress for her performance in the novel adaptation BEALE STREET. King prevailed with her empathetic performance against strong rivals like Rachel Weisz, Emma Stone and Amy Adams.
In Barry Jenkin's sensitive literary adaptation, BEALE STREET, based on the best-selling novel by James Baldwin, Regina King embodies Sharon, the mother of the pregnant Tish (KiKi Layne), whose boyfriend Fonny (Stephan James) is falsely accused of rape. Full of passion, courage and hope, she fights for the two lovers to be freed from a system of injustice and racism.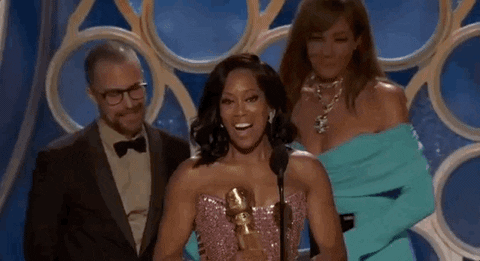 The award is the first Golden Globe® trophy in the career of the 47-year-old actress. She took the opportunity to highlight the continued need to support female talent in the film industry. In her acceptance speech, King promised,"I'm going to use my platform right now to say everything I produce is 50 percent women."
On January 17, 2019, the German premiere of the film will take place in the Kino International in Berlin, with director Barry Jenkins and best-selling author Benedict Wells ("Vom Ende der Einsamkeit").
Premieren-Tickets
DCM will be releasing BEALE STREET in Germany and Switzerland on 7th March 2019.