Prime Video is adapting the successful franchise Bibi & Tina into a Prime Original Live Action Series for the whole family.
The first season of the series will premiere as the sixth German Prime Original exclusively at Prime Video in more than 200 countries and territories.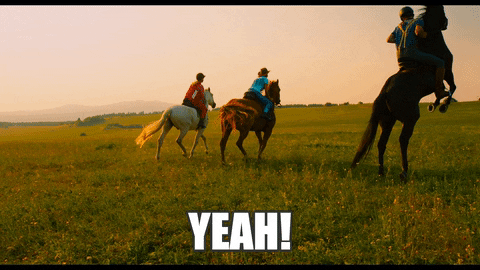 Prime Video has given the green light to a series-adaptation of the highly successful Bibi & Tina films. The sixth ever German Prime original is going into production in 2019. The family-friendly live action series sees the young witch Bibi and her best friend Tina embark on their adventures in the stables. The series will reflect the central themes of the existing franchise: the value of friendship, family, freedom, tolerance, environmental-consciousness and sustainability.
As with the four Bibi & Tina feature films, Detlev Buck will play a key role in shaping the series production as a creative mind and director.
Screenwriter Bettina Börgerding is also back with the party. Peter Plate and Ulf Leo Sommer, who were responsible for all four previous soundtracks, are writing and composing the new songs for the series. The Prime Original series will be drafting an entirely new cast, with the casting process beginning in the coming week. 
"We're very proud to welcome Bibi & Tina into the Prime Original Series family with its own live action series", announced Georgia Brown, Director of Prime Original TV Series in Europe. "Bibi & Tina  has charmed its fans for over 25 years. We're especially excited that Detlev Buck is returning to create a heartwarming and entertaining Prime Original Series for all generations.
Gabi Salomon, Chief Executive of Kiddinx Studios: "To produce the first Live-Action series, together with amazon Studios, Detlev Buck and the DCM-Team, who also realised the successful feature films, is a great challenge. We're looking forward to new and exciting adventures with Bibi & Tina".
"With our established Bibi & Tina family we want to build on its great cinematic success and to re-ignite the excitement of fans of the famous stable-girls!", added Christoph Daniel and Marc Schmidheiny, CEOs of DCM Pictures.
"We shouldn't stop when it's just got to the best bit…" remarked director Detlev Buck.
Bibi & Tina is a Prime Original and will be produced by DCM Pictures, Bucket and Kiddinx Studios, and in partnership with Amazon Studios. Detlev Buck will act as producer, whilst Gabi Solomon assumes the role of Executive Producer. Also producing are Christoph Daniel, Marc Schmidheiny, Kirstin Wille and Sonja Schmitt. The series will be co-produced by Joel Brandeis and Dario Suter.
Bibi & Tina was brought to life in 1991 as a spin-off of the Radio play Bibi Blocksberg and will shortly be celebrating its 90th episode. A cartoon series with so far 54 episodes followed in 2004. Since 2014 Bibi & Tina has thrilled over 6 million cinema-goers with four live action films, Part Three and Four reached number one in the German cinema-charts. The soundtrack to Bibi & Tina – Boys Against Girls topped the German album charts in 2016.